Veganz Original BBQ Sausage Alternatives
180 g
How badly have you missed the full-bodied, spicy taste of a decent sausage!? Whether in a roll with mustard or a hearty meal at Mummy's with mashed potatoes and sauerkraut – always your personal highlight. How wonderful that your "missing" has come to an end. The Original from Veganz – not only does it look original, it tastes it, too. Maybe even better. Whether roasted or BBQ'd, our Originals convince with their delicious crispiness right from the start. And at the very latest when you take your first bite, you'll experience the fantastic taste with the typical hint of seasoning – outside as well as in – simply original.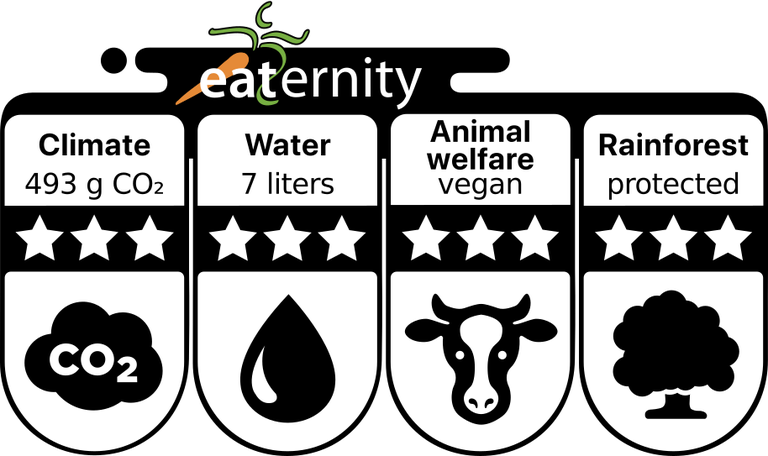 🛈
Ingredients
Water, wheat gluten (25%), sunflower oil, palm oil, natural flavour, wheat straw fibres, pea starch, spices, salt, potato fibres, ground psyllium husks, herbs, preservative: sodium metabisulfite.
Nutrition information
Nutrition Information per

100

g
Energy
1356
kJ
324
kcal
Fat
24
g
– of which saturates
6
g
Carbohydrate
4
g
– of which sugars
1
g
6.1
g
Protein
22
g
Salt
2.3
g
Packaging
We use these materials in this product.
Synthetic materials
2.6 g
Paper/cardboard/carton
11.2 g
Here you can find the product Veganz Original BBQ Sausage Alternatives at the online shop

Available at
Puroshop | CZ

Rohlik | CZ

REWE | DE

EDEKA | DE

coop | CH

Spar | AT

Spar | SI

Amazon Fresh

Vekoop | DE

Vegasme | BE

Netto | IS

Hagkaup | IS

MPREIS | IT