Veganz Spicy BBQ Sausage Alternatives
180 g
A firey curry sausage alternative with a fruity-spicy sauce and french fries at the kiosk around the corner – that would be just the thing! Or how about inviting friends around and firing up the grill? No matter what scenario is swirling around inside your head, the Spicy BBQ Sausage Alternatives from Veganz will most definitely be playing a leading role. Toss our spicy sausages on the grill or in the frying pan. No matter how you toss 'em, you'll be all ablaze. Let yourself be seduced by their fantastic crispiness and experience their subtle taste coupled with a hint of spice. A real firework for the mouth!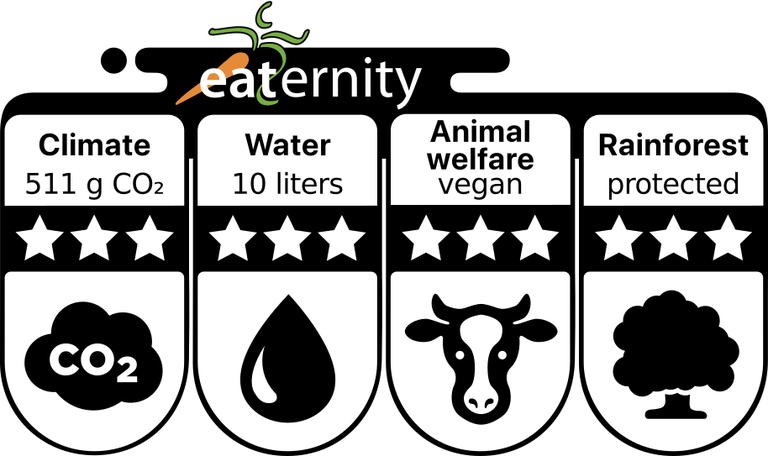 🛈
Ingredients
Water, wheat gluten (25%), sunflower oil, palm oil, natural flavour, wheat straw fibres, spices, pea starch, paprika powder, salt, potato fibres, ground psyllium husks, preservative: sodium metabisulfite; herbs (including celery).
Nutrition information
Nutrition Information per

100

g
Energy
1354
kJ
323
kcal
Fat
23
g
– of which saturates
5.8
g
Carbohydrate
4.4
g
– of which sugars
1.4
g
7
g
Protein
21
g
Salt
1.8
g
Packaging
We use these materials in this product.
Synthetic materials
2.6 g
Paper/cardboard/carton
11.2 g
Here you can find the product Veganz Spicy BBQ Sausage Alternatives at the online shop

Available at
Puroshop | CZ

Rohlik | CZ

REWE | DE

EDEKA | DE

coop | CH

Spar | AT

Spar | SI

Amazon Fresh

Vekoop | DE

Vegasme | BE

Lidl | DE

Netto | IS

Hagkaup | IS

MPREIS | IT