Veganz Vegan Spinach Tzatziki Roll
200 g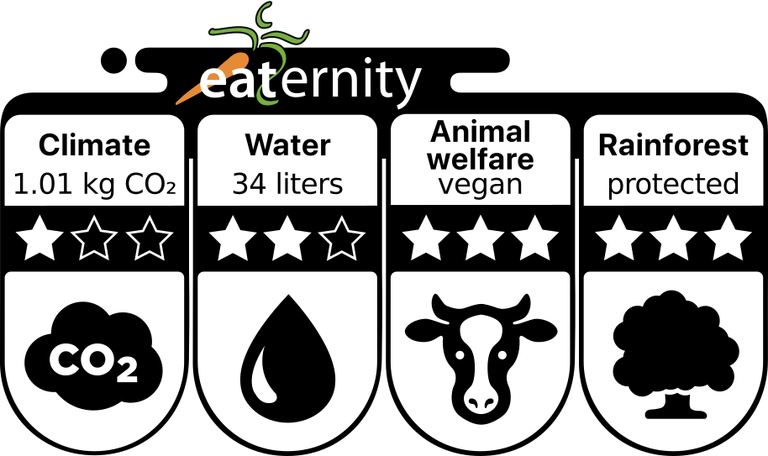 🛈
Ingredients
Wheat flour, spinach (17 %), water, leek (8,1 %), sunflower oil, onions, breadcrumbs (wheat flour, water, sunflower oil, sugar, yeast, salt), sea salt, sugar, almond based sauce (0,6 %) (fermented almond preparation (water, almonds (10 %), dextrose, modified starch, stabiliser: pectin, locust bean gum; emulsifier: sunflower lecithins; acidity regulator: calcium phosphate; starter cultures (Streptococcus thermophilus, Lactobacillus bulgaricus, Lactobacillus acidophilus, Bifidobacterium lactis, Lactobacillus casei, Lactobacilus paracasei)), cucumber, garlic), dill, black pepper.
May contain traces of mustard, soya, sesame, egg and milk.
Nutrition information
Nutrition Information per

100

g
Energy
1101
kJ
263
kcal
Fat
14
g
– of which saturates
2.5
g
Carbohydrate
31
g
– of which sugars
2
g
Protein
2.6
g
Salt
0.5
g
Packaging
We use these materials in this product.
Synthetic materials
2.4 g
Paper/cardboard/carton
13.6 g
Available at
REWE | DE

EDEKA | DE