Test Veganz Wafer Choc Bars for free
Your opinion is important to us: Become a Veganz product tester
You've been waiting for them for ages and now they're finally here: our Wafer Choc Bars Dark & Hazel have finally made it onto our partners' shelves. You haven't seen the treats in your favourite shop yet? Not to worry! We're looking for 50 hungry product testers.
Here you have the chance to try out both wafer bars – and have them delivered straight to your door. Wondering how that's possible? Simply apply by Sunday, 21 November 2021 and get an exclusive sample of each bar.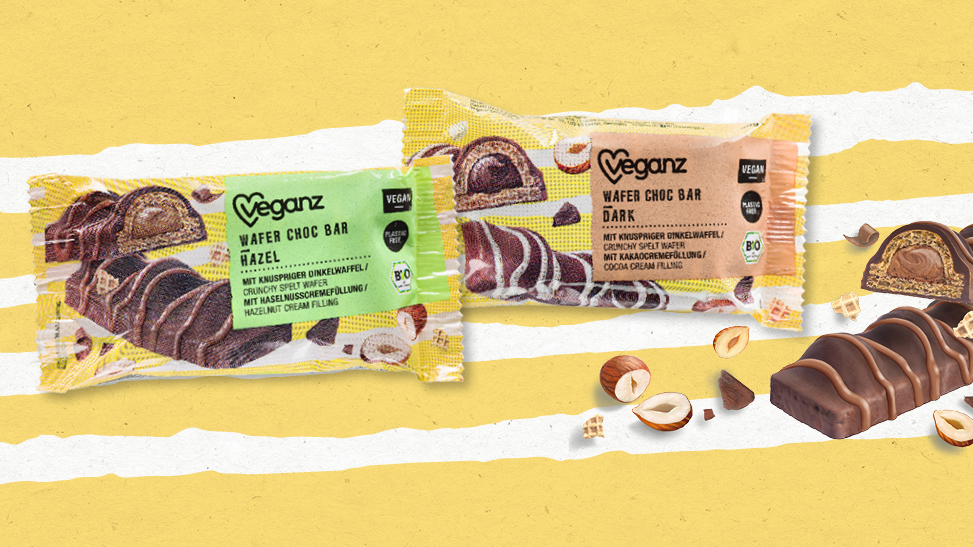 Register to take part in our product test by providing your personal details – like your name and address – on our form. The whole thing takes less than a minute. Promise!
If you're selected to take part in our product test, we'll send the Wafer Choc Bars to your address free of charge within a week. And as soon as you get them: unpack them, try them, and test them!
Write your review on our Veganz product test website. We'll send you the link to access the review page in a separate email.
Participate now