Veganz Cream Pastry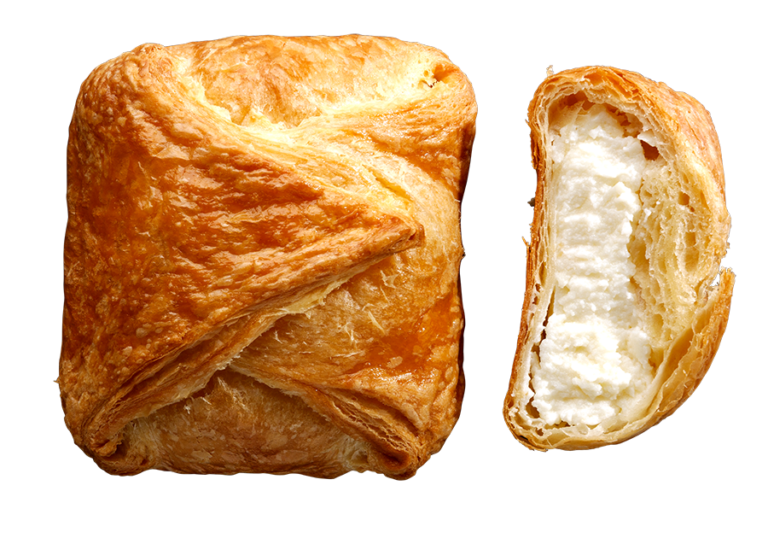 Gliding among the clouds, enjoying the moment — that's about how you'll be feeling while
you're enjoying our Cream Pastry treats. Our delicately crispy pastry with a divinely creamy
filling will take you to seventh heaven.
Ingredients
wheat flour, soya-based filling (34 %) (water, sugar, soya beans (2,0 %), modified starch, rapeseed oil, dextrose, starch, acidifier: citric acid; salt, natural flavouring, calcium salts of orthophosphoric acid, spices, sea salt, cyanocobalamin, ergocalciferol, yoghurt cultures), margarine (palm fat, water, rapeseed oil, emulsifier: mono- and diglycerides of fatty acids; acidifier: citric acid), water, yeast, sugar, salt, wheat gluten, pea protein, glucose syrup (wheat), rice flour, stabilisers: guar gum, carboxymethyl cellulose; dextrose, emulsifiers: mono- and diacetyl tartaric acid esters of mono- and diglycerides of fatty acids, rapeseed lecithin; wheat malt flour, separating agent: calcium phosphate; flour treatment agent: ascorbic acid; enzymes.
May contain traces of nuts, sesame, egg and milk.
Nutrition information
Nutrition Information per

100

g
Energy
1162
kJ
278
kcal
Fat
13
g
– of which saturates
5.5
g
Carbohydrate
34
g
– of which sugars
10
g
Protein
4.5
g
Salt
0.64
g