Veganz is the brand for plant-based food from the capital, and we are proud to call ourselves the market leader of this segment today. Founded in Berlin in 2011, we became known as the first vegan supermarket chain in Europe and just a few years later managed to break into the vegan niche with a colourful array of products and a life-affirming company philosophy. You've surely noticed that the subject of veganism is all around us now, no longer a flash-in-the-pan dietary trend – and not just in Germany. With a lot of team spirit, knowhow and probably a little bit of luck, we've managed to bring our products onto the shelves of over 22,000 stores in 28 countries.
2011
60,000 vegans in Germany. And according to ProVeg's estimates, about 200 vegans join each day.
This is the veganing: The Foundations
Veganz opens eight vegan supermarkets in Germany and one branch in Austria. Over time, the company has grown into Europe's leading vegan supermarket chain.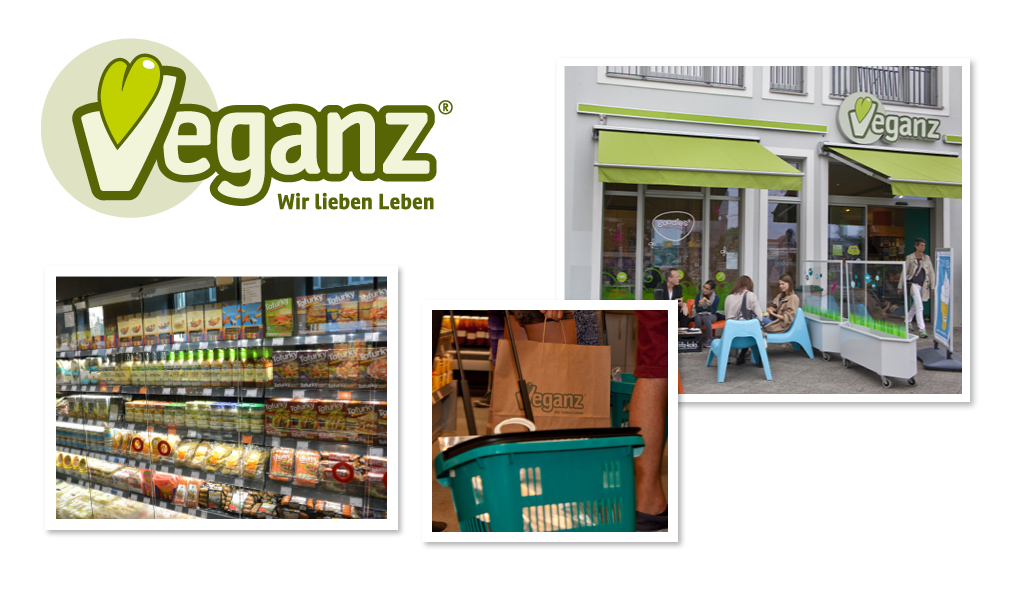 2013
Wholesale? Here we go!
From 2013 to 2017, it will be our responsibility to bring international vegan brand products to the shelves of leading retail chains.
2015
The Paris Climate Agreement: The main goal is to reinforce action against climate change and thus limit the global temperature rise to below 2°C.
The Veganz brand is born
True to the motto "What others can do, we can do better!", Veganz decides to develop its own range of vegan foods. From the start, our products, vegan ready-made sauces and biscuits quickly find their place at leading retail chains such as Globus, Edeka and dm Germany.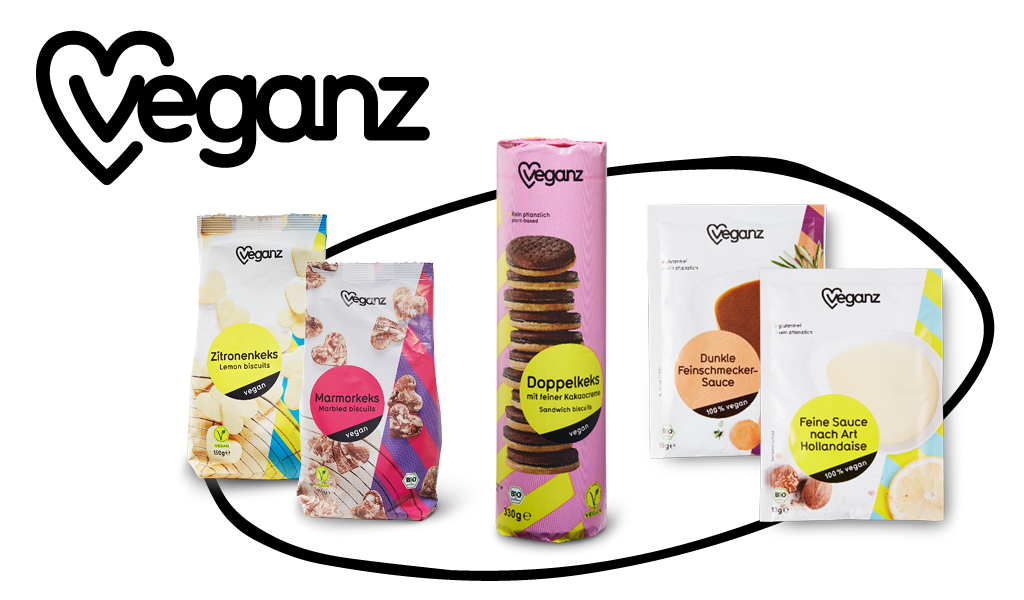 2016
Our range is becoming even more colourful!
From superfoods to vegan meat and cheese alternatives to plant-based proteins and snacks – the Veganz product range keeps growing.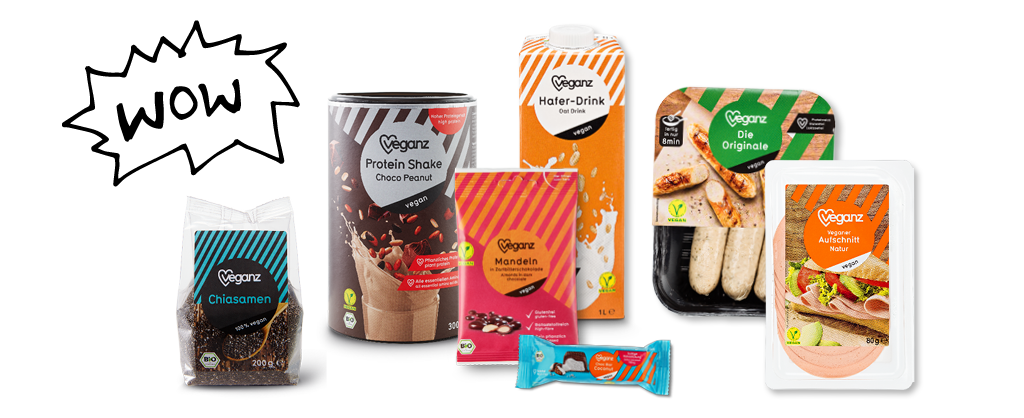 At full steam to retail!
Since the very beginning, our vision has been: "Vegan for all". We wanted to meet this goal by having a bunch of Veganz supermarkets. But through our own products and the helping hand of our trade partners, we make plant-based food accessible for many more people. In order to focus fully on the brand, Veganz decides with a heavy heart but good intentions to close its own supermarkets, except for Berlin.
2017
Oh Pizza mio!
Our vegan pizzas, topped with lots of vegetables and a creamy cheese alternative, will convince even non-vegans. Our Pizza Verdura has since established itself as our bestseller.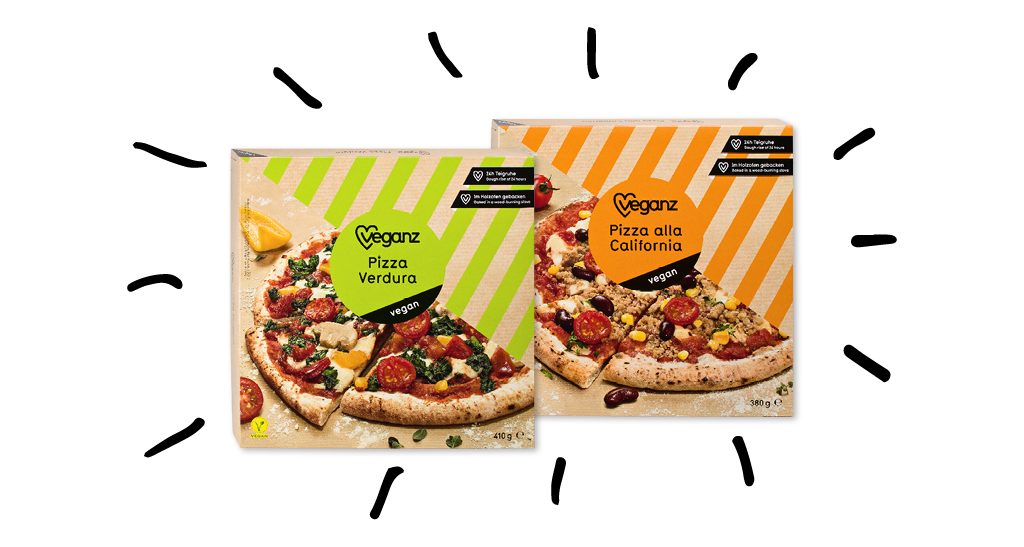 2018
Vegan is better for the environment!
According to a study by the University of Oxford, a vegan diet is the most powerful way to reduce one's ecological footprint. Plant-based diets have a lower greenhouse gas impact and thereby reduce the environmental consequences.
We reinvent ourselves: brand relaunch
The colourful brand from Berlin becomes the Purpose-Driven Company with a focus on protecting the environment, and transparency. From "We love life" to "Good for you, better for everyone". And our packaging is undergoing a series of changes in design during 2020 as well.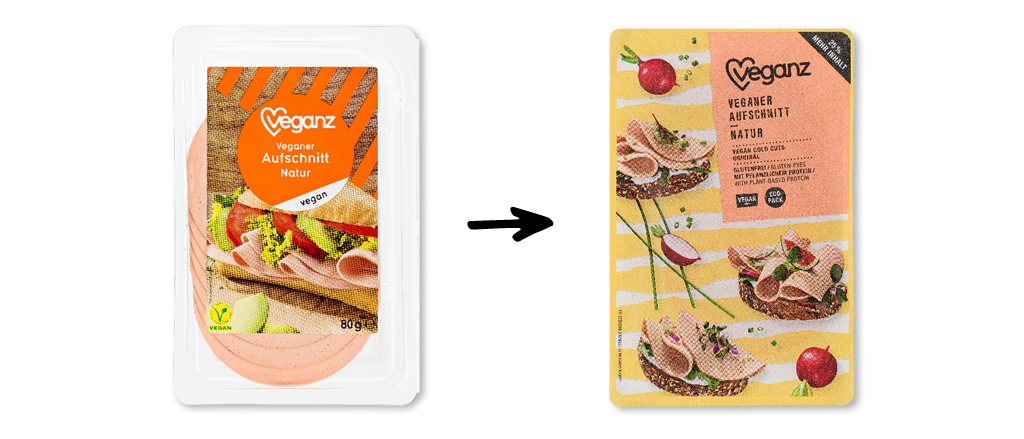 2019
Sustainability is increasingly important for consumers. 86% of consumers attach great importance to sustainability and environmental protection when buying food, and 75% trust certifications and labels* according to a Veganz nutrition study.
A first: Veganz on TV!
Inspiring even more people to eat more sustainably? The best way to do that is in a TV spot! With our first TV campaign "A world to everyone's taste", we show that caring for the planet is in our hands. A gesture of care that a vegan diet only confirms and which can make our world a little better.
First Europe-wide nutrition study
What are the diets and eating and grocery shopping habits in Europe? Veganz wants to know and is conducting a study on its own. 24,000 people from 15 European countries will be taking part.

Bye-bye Veganz GmbH! Hello Veganz Group AG!
Veganz rebrands itself as Veganz Group AG in preparation for future growth.
Veganz makes sustainability visual!
Introducing the Eaternity Sustainability Score on Veganz packaging. This shows the CO2 footprint, water consumption and the wildlife and rainforest protection.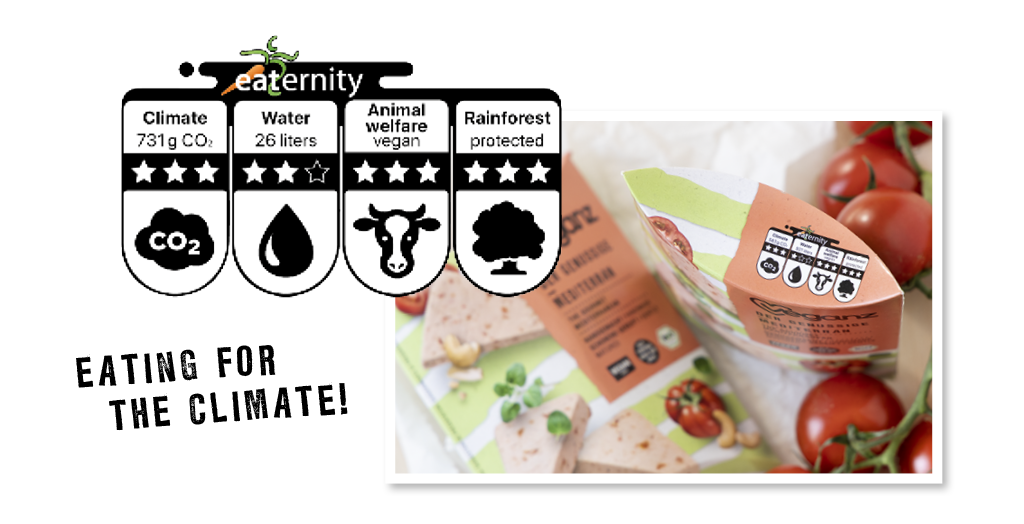 2020
1.3 million vegans in Germany. This is 180,000 more people than in 2019. Reasons for a vegan diet are predominantly animal welfare and the environment.
Developing 400 products? We said yes.
Veganz is unique! By developing 400 products, we have grown to be the only full-range supplier in the DACH region.
Our pride and joy: our own vegan cheese factory!
Veganz is getting into cheese alternatives production in Berlin at the end of September. After all, our Cashewbert is made by hand – and only our own fingers come into play!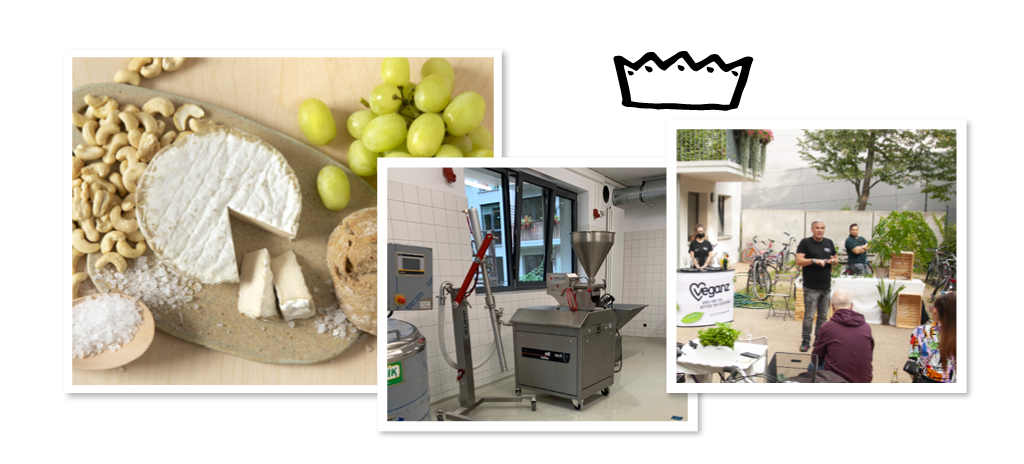 2021
Veganz around the world!
With a lot of team spirit, knowhow and probably a little bit of luck, we have managed to get our products onto the shelves in over 18,000 sales outlets in 28 countries around the world.